Metal Roofing Contractors - Etobicoke
Vassa Metal Roofing was established in 1998 by owner and operator, Tony Kavai. Headquartered in Ontario, Canada, our metal roofing company is entirely Canadian owned and operated. Metal roofing is known for its longevity and durability, even in the harshest climates, making it ideally suited for the Etobicoke area. Our contractors can often install metal roofing over existing asphalt and wood shake roofs, greatly reducing the cost and effort of removal, and eliminating the environmental impact of disposal in landfills. At Vassa Metal Roofing we provide services for residential, agricultural, commercial, and institutional installation of metal roofing in the Etobicoke region, as well as replacement and repairs.
When it comes to hiring reputable metal roofing contractors, some important factors to be considered are reliability, craftsmanship, product quality, and commitment to excellence. Vassa Metal Roofing offers a variety of metal roofing styles manufactured by Gerard Metal Roofing Technologies, such as flat, standing seam, shake, shingle, and tile, to complement any style of building. These are available in an assortment of finishes, textures, and high-performance coatings to best suit your personal tastes. Each of our highly trained Etobicoke area roofers has the necessary experience and hands on skills to provide meticulously installed metal roofing. At Vassa Metal Roofing all of our employees are bonded, licensed, and fully insured.
Metal Roofing Pictures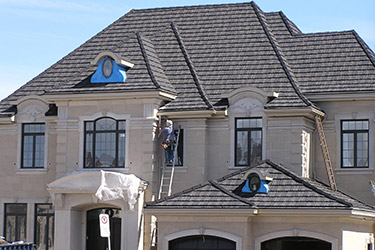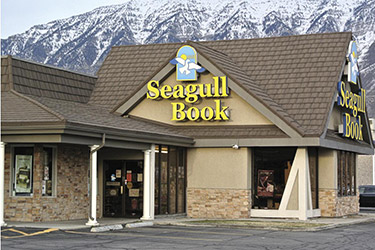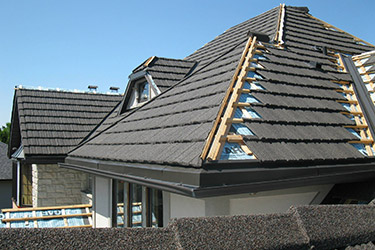 Residential Metal Roofing
Residential metal roofing has a high-end, distinctive look that makes your home stand out in your neighbourhood, and looks great for a lifetime. The wide range of Vassa Metal Roofing products, styles, colors, and trims that we offer in the Etobicoke area allows you to select the ideal metal roofing to accent your home to your personal tastes.
The benefits of residential metal roofing include:
Metal roofs are 100% recyclable making steel roofing an environmentally responsible choice.
We provide a 50 year warranty on your new roof.
Metal roofing's attractive, high-end look and durability can increase your property value.
Metal roofing is fire resistant, moisture resistant, and wind resistant, which can reduce your home insurance rates.
Our metal roofing is resistant to stains, mildew, mold, moss, lichen and other micro-organisms.
Metal roofing can help you spend three times less on home heating and cooling.
Our product lasts a lifetime, leaving you with no maintenance or repair costs.
Steel roofing makes for an excellent long-term investment – overall lowest cost per annum coverage.
Metal Roofing tends to be more light weight than other roofing, eliminating structural sagging.
Our roofing prevents mould growth in your insulation.
Steel roofs last much longer than other low-quality roofing alternatives like asphalt shingles.
An expertly installed residential metal roofing system is a once in a life-time investment that significantly reduces energy and roof replacement costs. Vassa Metal Roofing also provides a fully transferrable, non-prorated, limited lifetime warranty on all of our Etobicoke roofing projects.
Commercial Metal Roofing
Vassa Metal Roofing provides superior metal roofing for commercial industrial, agricultural, and institutional buildings such as retail stores, strip malls, shopping plazas, office buildings, apartment complexes, farm buildings, churches, temples, mosques, and more in the Etobicoke region. Commercial metal roofing is an outstanding choice due to its durability, strength, and energy efficiency. Our top quality commercial metal roofing gives you a maintenance free, high performance, roof that is fire-safe and light weight. At Vassa Metal Roofing we back every commercial metal roofing project with our 50-year, fully transferrable, non-pro-rated warranty.
Steel Roofing
Steel roofing combines the beauty and versitility of metal shingles, slate, tiles, or shakes with the enduring strength and durability of stone coated steel, to perfectly accent your home. As Etobicoke's premiere steel roofing contractors, we provide expertly installed commercial and residential steel roofing. Steel roofing is an environmentally sustainable product which offers extreme durability, longevity, and resists even the harshest of weather conditions. Let Vassa Metal Roofing show you what stone coated steel roofing can do for your home or business.
Metal Roofing Testimonials
---


Rafa P. - Mississauga, Ontario
Tony did a very good job during the installation of my Gerard metal roof. He will give you a lot of good recommendations and sound advice. He will also happily answer all your questions. Tony is honest, transparent and will keep you up to date with all details. The crew was professional and respectful. The Gerard product is excellent! I would definitely recommend Vassa Metal Roofing to anybody.
---
When we had hired "Vassa Metal Roofing" the quoting process was clear and straightforward. The project took around 7 days but the staff at "Vassa Metal Roofing" where very hard working. Even neighbors were commenting on how hard they had been working during one of the hottest weeks of the summer. We are still happy with the end product.
Thanks,

St. Catharines, Ontario
---
Etobicoke area customers can contact Vassa Metal roofing through email, by phone, or through our online response form for more information on the products and services which we offer. Our impeccable roofing services are second to none. At Vassa Metal Roofing we provide service to the following cities, as well as the nearby communities: Oakville, Etobicoke, Mississauga, Milton, Brampton, and Burlington. We will be more than happy to help you with whatever you require.
Etobicoke Trivia
The name "Etobicoke" was comes from the Mississauga word "wah-do-be-kang", which means "place where the alders grow."
Humber College is located in Etobicoke.
Etobicoke hosts a rib fest every year at Centennial Park on the Canada Day long weekend.
Other cities near Etobicoke, Ontario:
Brampton, Toronto, Milton, Mississauga, Richmond Hill, Markham, Oakville, Orangeville, and Barrie