Metal Roofing Contractors - Milton
Established by owner and operator Tony Kavai, Vassa Metal Roofing has over 20 years of reliable service in the metal roofing business. Located in Ontario, Canada, we are a Canadian owned and operated metal roofing company. Vassa Metal Roofing offers the best metal roofing products and longest warranties available. Metal roofing is designed to withstand the harshest weather and last a lifetime. While most of our business is through residential customers, Vassa Metal Roofing offers complete installation, replacement, and repair services for commercial, agricultural, and institutional buildings in and around Milton as well.
Our metal roofing contractors are committed to providing quality products, meticulous craftsmanship, and integrity in all of our business dealings. We work with top quality metal roofing products from Gerard Roofing Technologies to ensure maximum performance and durability. Customers can choose from metal shake, tile, or shingle styles in an assortment of finishes and profiles, as well as standing seam metal roofing. Each of our highly trained Milton area roofers has the necessary experience and hands on skills to provide meticulously installed metal roofing. Our company and our roofers are fully insured, licensed, and bonded.
Metal Roofing Pictures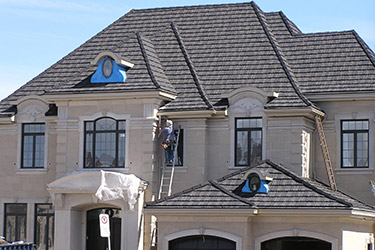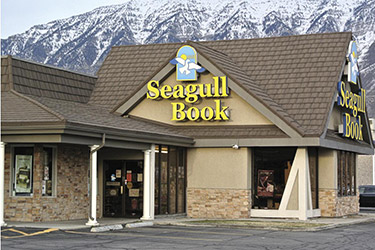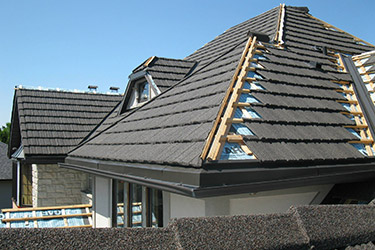 Residential Metal Roofing
At Vassa Metal Roofing we are residential metal roofing specialists, providing beautiful, professionally installed, extremely durable metal roofing that is guaranteed to last for decades. Vassa Metal Roofing offers a vast assortment of colours, styles, finishes, and profiles to best suit your Milton area home's architectural design and your personal tastes.
The benefits of residential metal roofing include:
Steel roofs last much longer than other low-quality roofing alternatives such as asphalt shingles.
Metal roofing's beautiful, high-end look and proven longevity can increase your property value.
Metal roofing is fire resistant, moisture resistant, and wind resistant, which can reduce your home insurance rates.
Steel roofing makes for an outstanding long-term investment – with an overall lower cost per annum than other roofing products over time.
Our product lasts a lifetime, leaving you with no maintenance or repair costs.
Our metal roofing prevents mould growth in your insulation.
Metal Roofing eliminates structural sagging since it tends to be more light weight than other roofing.
Metal roofs are 100% recyclable, making metal roofing an environmentally responsible investment.
Metal roofing can help you spend three times less on home heating and cooling.
We provide a 50 year warranty on your new roof.
Our metal roofing is resistant to stains, mold, moss, lichen, mildew, and other micro-organisms.
At Vassa Metal Roofing we have earned ourselves a solid reputation for high quality residential metal roofing installations in the Milton region, that are backed by a lifetime workmanship warranty. Your metal roof warranty is fully transferable and non-prorated.
Commercial Metal Roofing
Vassa Metal Roofing's Milton area roofing contractors offer professional metal roofing installation for restaurants, apartment buildings, townhouse complexes, churches, retail locations, strip malls, office buildings, community centers, and barns, as well as agricultural, manufacturing, and production facilities. The energy efficient nature, longevity, and strength of commercial metal roofing make it an increasingly popular choice for businesses. Our top quality commercial metal roofing gives you a maintenance free, high performance, roof that is fire-safe and light weight. Our City clients can have confidence in knowing that their new metal roof is backed by Vassa Metal Roofing's limited lifetime warranty.
Steel Roofing
Steel roofing combines the beauty and versitility of metal shingles, slate, tiles, or shakes with the enduring strength and durability of stone coated steel, to perfectly accent your home. Our steel roofing contractors have expert training and extensive experience in the installation of top quality steel roofing systems in the Milton area. Steel roofing is an environmentally sustainable product which offers extreme durability, longevity, and resists even the harshest of weather conditions. Call us to have the experts at Vassa Metal Roofing demonstrate the many benefits of stone coated steel roofing for your business or home.
Metal Roofing Testimonials
---
Update to my earlier review: My roof is 18 months old now and I love it! Still looks as good as the day Tony and his hard-working crew installed it on my small house. The new metal roof and the white board and batten siding around the dormer gave my old house a fresh clean look. The metal tiles they use are attractively rustic and my roof blends well on the street with all the asphalt roofs. I went with all of Tony's colour recommendations and the house looks wonderful from the street - I received lots of positive comments from the neighbours. Had a number of estimates but Tony stood out - he knows his product very well.
Thanks,

Allen - Toronto, Ontario
---


Eleanor Toneguzzo - St. Catharines, Ontario
Tony and his crew did an excellent job. The roof gives my home a new fresh look. It is next to another home with a metal roof and mine looks amazing in comparison. Everyone in the neighborhood has commented on how attractive it is. The crew was professional and finished on time. I am very pleased. Eleanor.
---
Contact Milton's trusted metal roofing contractors at Vassa Metal Roofing, and we will gladly provide you with a free estimate for your metal roof. Trust your home to a proven roofing company you can count on. Vassa Metal Roofing proudly serves Mississauga, Brampton, Etobicoke, Oakville, Milton, Burlington, and the surrounding areas. We look forward to working with you!
Interesting facts about Milton, Ontario:
Milton is in close proximity to a UNESCO world biosphere reserve, the Niagara Escarpment, and the Bruce Trail
Milton has a population of approximately 110,250 people.
Milton became well known in the early 1900's because of the P.L. Robertson Manufacturing Company, which was the first to make socket-head screws.
Milton's neighbouring cities include:
Burlington, Brampton, Oakville, Hamilton, Ancaster, Dundas, Waterdown, Guelph, and Mississauga.